PP01 Gas Sampling Pump with Portable gas detector for gas tester
2016-03-29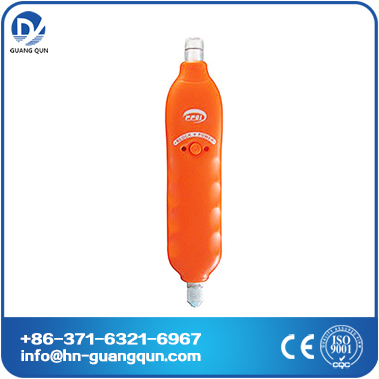 1.Technical Parameter of PP01 Gas Sampling Pump
Optional External Sampling Pump PP01
Power: DC3V±30% (2pcs of AA DC1.50V batteries)
Electric current: <100mA
Sampling flow: ≥400ml/min
Working condition: Tem.: -10°C~60°C Hum.: ≤95%RH
Housing material: ABS
Dimension:42×27×160mm
Weight: About 140g
2.Features of PP01 Gas Sampling Pump
Good shock resistance and impact resistance
Easy to replace the filter, easy for maintenance
Good sealing performance
Pump blocked indication alert
3.Product Description of PP01 Gas Sampling Pump
PP01 is a portable gas sampling pump, used for sampling gas for the gas detection purpose. It is small size, light weight and easy for installation.
4.Company Advantage
(1)Certificates CE
(2)More than 10 years export experience
(3)prices 5% lower than other brand
(4)Fast delivery Parts of products are available in stock and can send within 3 working days
(5)After-sales Service
All the products have 1 year warranty, and It will be free from maintenance within warranty period, products over warranty period for paid services.